On August 15, from 25:30 to 27:00, a conversation with Kiyotaka Nanbara will be broadcast on GET SPORTS, a sports documentary that depicts the inner lives of athletes and their competition, and analyzes and examines their top-notch skills.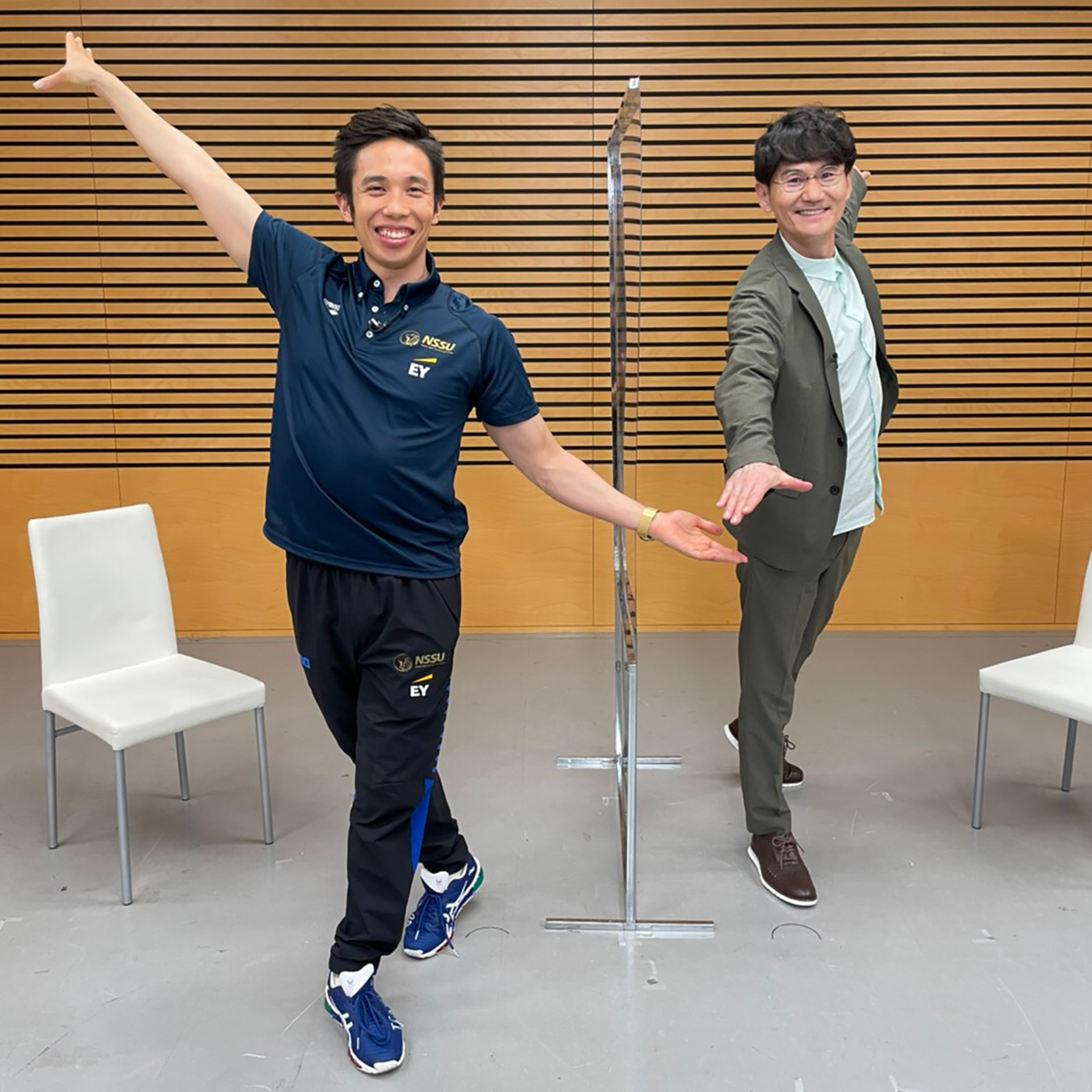 "Para-swimming" Para-swimmer Uchu Tomita and Kiyotaka Minamihara

"Swimming in the dark."
Can you imagine?
A nightmare that struck me suddenly in high school
Still, I focused on what I could do and looked forward.
And what I want to convey through competition
"I really wanted to tell people about the significance of the Paralympics and the power that these athletes have."

Kiyotaka Nanbara's interview with paraswimmer Uchu Tomita

https://www.tv-asahi.co.jp/getsports/
Mr. Nanbara and I have a brother-disciple relationship, having studied under the same ballroom dance teacher (Mr. Takashi and Ms. Yumi Futamori), and we have also worked together on 24-hour TV.
As a paralympic swimmer, I not only talked about the significance of the Paralympics and the value of diversity, but I also got into a lively discussion about dance.
This is a must-see for all dance fans.
Please take a look.